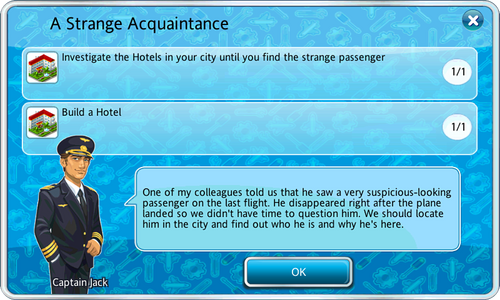 Mission Host
Mission Description
One of my colleagues told us that he saw a very suspicious-looking passenger on the last flight. He disappeared right after the plane landed so we didn't have time to question him. We should locate him in the city and find out who he is and why he's here.
Tasks
Rewards
450
390
Ad blocker interference detected!
Wikia is a free-to-use site that makes money from advertising. We have a modified experience for viewers using ad blockers

Wikia is not accessible if you've made further modifications. Remove the custom ad blocker rule(s) and the page will load as expected.